February | Not-to-be-Missed | Dates & Biographies
---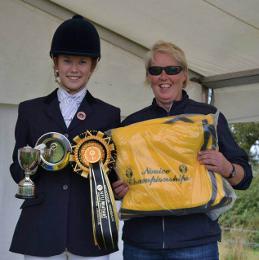 6th & 16th | Sheila Bowden | Registered Instructor (BHSAI, INT. T) | Clinic & Rally
Currently Chief Instructor of East Lothian Pony Club, with over 30 years teaching experience at all levels including training students for BHS exams.
---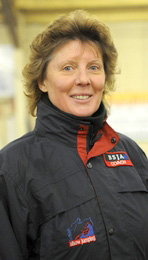 20 & 21st | Di Lampard | FEI Gold Medal Showjumper | Lecture Demo & Clinic
Di has represented Great Britain in two World Equestrian Games, two European Championships, more than forty Nations Cup Teams, team bronze with Abbervail Dream at the Rome World Championships & awarded an FEI Gold Medal. In addition to her personal competitive success, Di has produced many young horses & riders through to international level & was one of the first BSJA Accredited Coaches. Di's passion for training ensures every possible support to guiding riders through all levels & disciplines towards achieving their full potential.
Event Calendar | Jan |
Feb

|Mar |Apr |May |Jun |Jul |Aug |Sep |Oct |Nov |Dec
February 2015
Karon Carson | Flatwork Training
CLOSED
Sheila Bowden | Children & Beginners Clinic
CLOSED
Unaffiliated Dressage | Competition
CLOSED
Louisa Milne Home | Event Training
CLOSED
Private Hire - East Lothian Pony Club Rally
CLOSED
David Harland | Showjumping Training
CLOSED
Di Lampard | Showjumping Lecture Demo <<<<<<< Updated upstream
CLOSED
=======
CLOSED
>>>>>>> Stashed changes
Di Lampard | Showjumping Clinic <<<<<<< Updated upstream
CLOSED
=======
CLOSED
>>>>>>> Stashed changes
Unaffiliated Showjumping | Competition <<<<<<< Updated upstream
CLOSED
=======
CLOSED
>>>>>>> Stashed changes