April | Dates & Biographies | Book now!!
---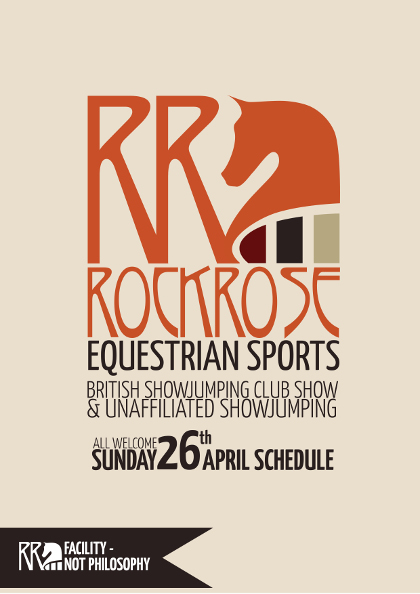 26th | British Showjumping Club Show | Unaffiliated Mixed Showjumping Classes
Rockrose is delighted to be linked to British Showjumping to host the British Showjumping Club Show - Unaffiliated Mixed Showjumping Classes sponsored by TopSpec.
---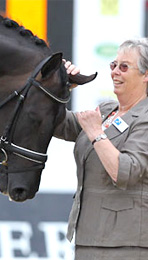 21st & 22nd | Jennie Loriston-Clarke | MBE, FBHS, NPSD | Dressage Clinic
Jennie Loriston-Clarke is one of Britain's leading riders & trainers having represented Great Britain in four Olympic Games (Munich '72 & Montreal '76 with Kadett | Los Angeles '84 with Prince Consort | Seoul '88 with Dutch Gold). She also rode in the alternative Olympics in 1980 where she was 6th with Dutch Courage & winning Bronze Medal with him at the World Equestrian Games. Jennie is an exceptionally well respected FEI International Dressage & FEI International 3 Day Event Judge & we look forward to her Clinic.
---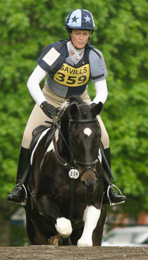 9th | Karon Carson | BHSII, BHSSM & UKCC2 Qualified.
Karon has spent two decades working on the International Sport Horse circuit working for International & Olympic riders in addition to producing young horses for the sport horse market. A highly successful competitor in both Intermediate Eventing & Advanced Medium Dressage, Karon has enjoyed competing in UK, Ireland, America & Australia. Her love (& main priority!) is focusing on instilling good basic training in the horse & rider, with young horses a particular passion. Karon's instruction supports & enthuses riders to be the very best they can be. Karon is currently progressing towards BHSI & UKCC3 & will be hosting regular flatwork training clinics.
---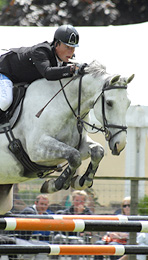 23rd | David Harland | UKCC2 Qualified National Showjumping Coach.
David is a highly respected coach & successful competitor who regularly hosts clinics across Scotland. His ability to communicate his experience enables all his clients to maximise their potential. His depth & breadth of knowledge offers coaching to all levels of riders, from BS Club level right through to the Junior Scottish Squad. In addition to being Scottish Grade C Champion with a stylish double clear, taking the Scottish Puissance & earning the Scottish Gentleman's Chapionship, David has recently been recognised for his training achievments, being presented with Horse Scotland's Coach of the Year award.
---
Louisa Milne Home - FEI Category A Graded Rider
Louisa is one of Scotland's top event riders& the only Scottish rider (& of only 34 British riders) to be graded Category A by the FEI. This highly respected accolade qualifies Lousia to ride any level of horse from one to four star level in Eventing. Recent highlights have been five CCI**** completions (Badminton, Burghley & Luhmühlen) finishing 1st & 2nd in the Advanced at Eglington, 3rd in the CIC *** at Hopetoun & winning the Scottish Novice Championship. Lousia will be hosting regular training & clinics with an Eventing focus.
---
April 2015
Carol Robertson | Psychosensory Training
CLOSED
Sheila Bowden | Children & Beginners Clinic
CLOSED
Lucinda Green | XC & Reactions Demo & Clinic
CLOSED
Sheila Bowden | Children & Beginners Clinic
CLOSED
Karon Carson | Flatwork Training
CLOSED
Unaffiliated Dressage | Competition
CLOSED
Louisa Milne Home | Event Training
CLOSED
Jennie Loriston-Clarke | Dressage Clinic & Demo (19:30 Start)
CLINIC - FULLY BOOKED | DEMO - TICKETS AVAILABLE ON THE DOOR (£25)
David Harland | Showjumping Training
FULLY BOOKED