May | Dates & Biographies | Book now!!
---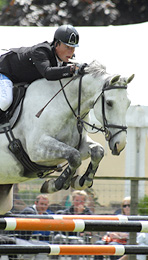 6th & 28th | David Harland | UKCC2 Qualified National Showjumping Coach.
David is a highly respected coach & successful competitor who regularly hosts clinics across Scotland. His ability to communicate his experience enables all his clients to maximise their potential. His depth & breadth of knowledge offers coaching to all levels of riders, from BS Club level right through to the Junior Scottish Squad. In addition to being Scottish Grade C Champion with a stylish double clear, taking the Scottish Puissance & earning the Scottish Gentleman's Chapionship, David has recently been recognised for his training achievments, being presented with Horse Scotland's Coach of the Year award.
---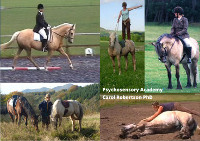 1st | Carol Robertson | PhD, International Coach and Trainer | Psychosensory Training
Carol is an internationally recognised change-maker, author, transformative coach, and trainer. Working with a performance coach like Carol makes sense, as new scientific research supports the theories that 'riding is 90% in your mind' and that 'your horse is your mirror'. Mind matters, and gaining control of your 'state', thoughts, chemistry, and heart-rate variables make an enormous difference to your relationship with your horse, and to your performance.
---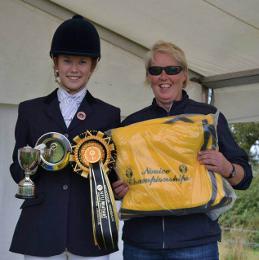 8th | Sheila Bowden | Registered Instructor (BHSAI, INT. T) | Clinic & Rally
Currently Chief Instructor of East Lothian Pony Club, with over 30 years teaching experience at all levels including training students for BHS exams.
---
May 2015
Angie Blackwell | EQUI-CORE 8-week course + Initial Riding Assessment
AVAILABLE FOR | Booking
Carol Robertson | Psychosensory Training
CLOSED
David Harland | Showjumping Training
CLOSED
Karon Carson | Flatwork Training
CLOSED
Sheila Bowden | Children & Beginners Clinic
CLOSED
Unaffiliated Dressage | Monthly Competition
CLOSED
South East Scotland dressage group (SESDG) | Schooling night (indoor arena)
Scottish Equestrian | Vaulting (indoor arena)
David Harland | Showjumping Training
FULLY BOOKED - PLEASE EMAIL TO BE PLACED ON THE RESERVE LIST
Gail Johnson (Horse Bit Hire) | Bitting Talk
TALK REGISTRATION | Register here