June | Dates & Biographies | Book now!!
---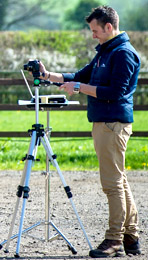 6th | Centaur Biomechanics | Equine & Rider Analysis
Focused on the equine industry to aid diagnosis & enhance performance through non-invasive analysis, Centaur Biomechanics provides an array of technologies & treatments to accelerate rehabilitation & ultimately enhance equine performance. Using video based equine gait analysis, developed in partnership with leading human biomechanics specialists the horse & rider can be assessed individually, bringing to light low grade lameness or alternatively imbalance in the rider. Once identified, these areas can be improved to benefit the horse & rider partnership.
---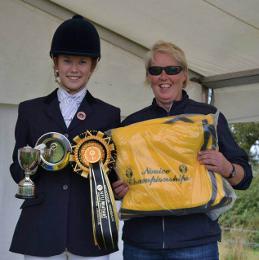 5th | Sheila Bowden | Registered Instructor (BHSAI, INT. T) | Clinic & Rally
Currently Chief Instructor of East Lothian Pony Club, with over 30 years teaching experience at all levels including training students for BHS exams.
---
June 2015
Sheila Bowden | Children & Beginners Clinic
CLOSED
Centaur Biomechanics | Gait Analysis
CLOSED
Karon Carson | Flatwork Training
CLOSED
BD Affiliated & Unaffiliated Dressage Competition | Sponsored by Dengie
CLOSED
<<<<<<< Updated upstream
=======

Centaur Biomechanics | Gait Analysis

CLOSED

Karon Carson | Flatwork Training

CLOSED

BD Affiliated & Unaffiliated Dressage Competition | Sponsored by Dengie

CLOSED

>>>>>>> Stashed changes

Gail Johnson (Horse Bit Hire) | Bit Clinic

CLOSED

<<<<<<< Updated upstream

David Harland | Showjumping Training

CLOSED

BSJ Club & Unaffiliated Showjumping Competition | Sponsored by TopSpec

CLOSED