Rockrose Equestrian Sports | Event Calendar
---
In addition to our regular team of experienced coaches we offer an exciting calendar of training clinics & demos hosted by other internationally acclaimed riders & trainers. Members are encouraged to Subscribe to Members Newsletter to ensure pre-release information for events.
January's Not-to-be-Missed | Dates & Biographies
---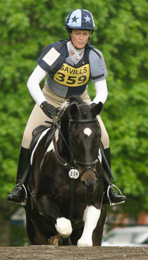 8th | Karon Carson | BHSII, BHSSM & UKCC2 Qualified | FLatwork Training
Karon has spent two decades working in the Sport Horse arena for International & Olympic riders in addition to producing young horses. A successful competitor in both Intermediate Eventing & Advanced Medium Dressage, Karon has enjoyed competing in UK, Ireland, America & Australia. Her love (& main priority!) is focusing on instilling good basic training in the horse & rider, with young horses a particular passion. Karon's instruction enthuses riders to be the very best they can be. Karon is currently progressing towards BHSI & UKCC3 & will be hosting regular flatwork training clinics.
---
15th | Louisa Milne Home | FEI Category A Graded Rider | Event Training
Louisa is one of Scotland's top event riders& the only Scottish rider (& of only 34 British riders) to be graded Category A by the FEI. This highly respected accolade qualifies Lousia to ride any level of horse from one to four star level in Eventing. Recent highlights have been five CCI**** completions (Badminton, Burghley & Luhmühlen) finishing 1st & 2nd in the Advanced at Eglington, 3rd in the CIC *** at Hopetoun & winning the Scottish Novice Championship. Lousia will be hosting regular clinics with focus on eventing.
---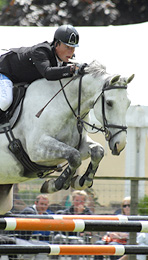 22nd | David Harland | UKCC2 Qualified National Showjumping Coach | Jump Training
David is a highly respected coach & successful competitor who regularly hosts clinics across Scotland. His ability to communicate his experience enables all his clients to maximise their potential from BS Club level right through to the Junior Scottish Squad. In addition to being Scottish Grade C Champion, Scottish Puissance Champion & earning the Scottish Gentleman's Chapionship, David has recently been recognised for his training achievments being presented with Horse Scotland's Coach of the Year award.
---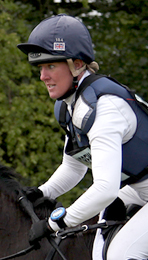 30 & 31st | Nicola Wilson | International Event Rider | Lecture Demo & Clinic
Nicola has produced many horses through the levels & with her great partner Opposition Buzz, were pathfinders for the British Equestrian Team, winning team gold & bronze medals at the European Eventing Championships in 2009 & 2011. Team gold followed at the 2010 World Equestrian Games & GB Olympic Silver Medal at London 2012. With top ten placings at both Badminton & Burghley CCI**** | CCI*** | CCI** | CCI* level & taking the Scottish Open Title on three consecutive occasions she has earned the accolade of being one of the best producers of event horses in the world.
Event Calendar |
Jan

|Feb |Mar |Apr |May |Jun |Jul |Aug |Sep |Oct |Nov |Dec
---
Jan 2015
Karon Carson | Flatwork Training
CLOSED
Unaffiliated Dressage | Competition
CLOSED
Lousia Milne Home | Event Training
CLOSED
David Harland | Showjumping Training
CLOSED